Part One: Choose a plant or flower
Gardenias
Mahogany
Violets
Honey Suckle (when searching type honeysuckle as one word)
Jasmine
Magnolia
Water Lilies
Pine Trees (leave of tree when searching)
Sunflowers
Cypress Trees
Ferns
Petunias
Part Two: Locate information
Once you have selected your topic, you will want to use the database, Student Resources in Context, to find your information.
Type your topic in the search box. Here is an example using rose.
The reference sources will give you the best information to get started. You can select an option that is visible, or you can click the word reference to see the other choices. Rose has 487 reference articles. The number of reference articles available to you will be listed next to the word 'reference'.

When you find an article that you want to use, you may choose to save it to your Google drive. To save an article in Google Drive, click on download, which is located under tools on the right hand side of the screen. Click the box next to save to Google Drive, and then click download.

In your Google Drive, you will now see a folder named 'Student Resources In Context' and your article is in the folder.

Questions you need to answer:
Actual Name (Include the Latin or original name as well as the "common" name.)
Purpose (What is it used for? Some plants may just be for our enjoyment.)
What are the various types (or different categories) of this plant or flower?
What does this plant or flower look like?
What kind of climate does this plant or flower most enjoy?
​What are the instructions for taking care of this particular plant or flower?
​
​Part Three: Create a visual
Once you have completed your research, you need to create a brochure or pamphlet about your plant or flower. Using your research, the brochure or pamphlet should include:
Picture or Illustration (5 points)
Description of the plant (2 points)
Instructions for the plant (2 points)
Names of the plant (1 point)
Locations for the plant (2 points)
Purpose of the plant (3 points)

This can be created digitally or by hand.

Powered by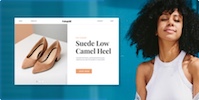 Create your own unique website with customizable templates.