Overview: Odysseus is considered the be the national hero for all of Greece. The epic hero serves as someone to overcome insurmountable obstacles in ways that help shape the values and traits of a developing nation or race. What value does Odysseus possess that we, 21st century Americans, possess as well? What values do we hold that are different from Odysseus and the ancient Greeks?
Assignment: Identify character traits for Odysseus that show and define the ideals for ancient Greece. Using the Venn diagram, conduct research to find:
1. traditional American heroes and the qualities they exhibit
2. analysis of our contemporary culture in terms of what ideals are emphasized in everyday life to find contemporary heroes

In what ways do the contemporary heroes and ideals reinforce or conflict with our traditional heroes and ideals?
Lastly, identify your personal heroes and the ideals they exhibit. In what ways to those heroes, values, and ideals reinforce or conflict with the rest?

Requirements:
1 - 2 page essay, 12 point font, double spaced
MLA format for citations
Adhere to MCHS academic honesty policy
​Due Friday September 23, 2016
Research in the library

Our database is Student Resources in Context. The password for the database is madcohs.
The topic page for the Odyssey might be a good place to start for this assignment.
Powered by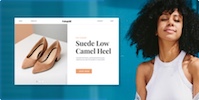 Create your own unique website with customizable templates.