1. You are to compose 8 – 10 original vignettes that are snapshots of some aspect of your lives. These stories can be of places significant to you, memorable moments, descriptions of peculiar and/or influential people in your lives and/or communities, and/or episodes of your dreams and aspirations. Try to find things in your lives that you can take actual pictures of and include those pictures as part of your collection and add these to the collections. You are to use
The House on Mango Street
as your model in brainstorming and composing your vignettes where you attempt to mimic Cisneros's use of imagery, voice, tone, and concise language to create your own snapshots of your lives and communities. Click here for original handout of assignment.

2. You are to bring in one photograph that corresponds with one of your vignettes and record yourself reading the vignette. Your recording will be attached to the photograph using the program Aurasma.

3. All photographs will be placed on colored paper and displayed around the library to create a gallery of stories.

4. Anyone who downloads the Aurasma app on their phone can scan your picture and hear your story!
How to use Aurasma
Directions for Aurasma

First, you must have your picture and your video downloaded on your computer. Don't forget to erase these when finished, or anyone who uses that computer will be able to access them.

Pictures:
If your picture is digital, save the image as a jpeg to the desktop and use your name for saving the picture.

If your picture is printed, take a picture of the photo using the highest resolution possible. Try various angles to avoid glare as much as possible.
Email this picture to yourself and the save the image as a jpeg to your desktop and use your name for saving the picture.
To download your video to the computer:
From phone:
upload to an email
email it to your school address
open your email on a laptop
then download the video
save the download to the desktop

From school video recorder:
Connect the camera to the computer using the USB connection
Click and open the camera drive, might be called NO NAME
Click on Video
Click on 100Video
Click and drag your video to the desktop
Rename the file your name

Once you have the picture and video saved, you are ready to use Aurasma!
Login Information:
username: MCHSLibrary
password: mchslibrary
Click on Create a New Aura (there is a plus sign next to it)
Name the picture: Your name - Block Number (ex. Allyson - Block 2 or Madison - Block 2)
Click on Browse: Click on your picture
Click save
Add an aura
Name : the same as your picture
Click on Browse: Select the video from the desktop
If your video is upside down please see Mrs. LaVoie
Save the aura the same name as the picture and video (Your name - Block Number)
Powered by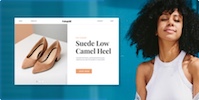 Create your own unique website with customizable templates.